Sushi Bar KABUKI 

Newly open
Authentic sushi restaurant has opened in Pattaya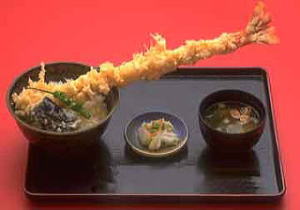 Authentic sushi restaurant has opened in Pattaya. Which is "Sushi Bar Kabuki".
As we wanted more western people to be familiar with Japanese culture, we have used the word "歌舞伎kabuki" which represent our culture, and instead of "Sushi-ya (meaning sushi restaurant in Japanese)", we named SUSHI BAR.
We believe sushi made by Japanese is only found here among all the restaurant in Pattaya
Conference room information
Several to 32 people can be seated. Equipment: projector, audio equipment, LAN cable, WIFI, whiteboard, A4 color printer & photocopier. Fee: 1 hour 100B/1 person (Free for 2 hours when 1000B+ ordered by one person)
Quality of Sushi topping
We respect quality of our ingredients. Most sushi toppings we use are transported by air from Tsukiji Fish Market.
In a previous way of thinking, the one that is not frozen was more delicious.
However, there is always a change in temperature between transportation and storage until it reaches to customer's mouth, therefore it is difficult to maintain the "Most suitable refrigeration state" just before the fish freezes. In the middle of transportation, it froze halfway and the temperature goes up and down… This rise and fall of the temperature deteriorate the state of the cells.
On the contrary, refrigeration technology has dramatically improved. Recently, it became possible to preserve fresh by quick freezing so that the cells won't break. But Of course, special equipment is required though…
We purchase through a wholesaler in japan with facilities that can freeze ultra-fast at ultra-low temperature.
And in Kabuki, we have minus 60-degree refrigerator which will keep the freshness until it is served to customers.
When it comes to tuna, it will be brought to Sushi Bar Kabuki without changing the freshness as its going to be frozen right away on the ship. Of course, not all of the ingredients are frozen in fast-freezing refrigerator, some are brought by vacuum packing. Also, delivery from the airport to Pattaya will be brought in freezer truck.
We are sure that you can taste the freshness of our sushi.
There are also a lot of good fishes and good items in local, and we directly purchase every morning from markets in Sattahip and Rayong. Please try out cheap and delicious seafood from local, such as squid, mackerel, shrimp and scallops by all means.
This signboard is a mark.
Quality of Shari(rice)
The toppings of sushi are important, but rice also plays an important role to decide the good and bad of sushi as much as that.
We carefully select and purchase Japanese rice best for sushi. We have wandered place to place and finally found the best rice. New rice is not good for rice for sushi. It is said that old rice (aged rice) which was put into asleep for about 1 to 4 years is good for sushi.
The reason why old rice is good is that old rice put into bed for more than a year is dried properly and subtly contained oils are also removed, making water control constant and easy to cook, absorption of water and vinegar is better and it will be soft on top of modest hardness.
Wash lightly to avoid over washing, and cook little bit hard. Then sprinkle sushi vinegar and mix as cooling it down. Then it is finished with vinegared rice with slight sweetness that is plump and soft.


Quality of Water
what's extremely important is "Water"
As you know water in Thai is hard water. There are good things about hard water such as rich in minerals and calcium, but it is not suitable for cooking rice.
When rice is cooked with hard water, calcium adheres to the surface of rice and it interferes the rice taking in water, so it will not be sticky but dried cooked rice. If soft water is used, plenty of water will be absorbed and the it will be cooked soft. Also, in order to cook delicious rice, fast and efficient washing is the key. If the absorbed water isn't good, there is no way that rice can be cooked well. In Kabuki we will use the water passed through the water purifier and water softener for all dishes and will provide authentic taste.
Even just for making vinegared rice, very delicate efforts and works are needed.
Reason why our sushi is good
It looks like a simple dish, seemingly just placing topping on rice, but in reality, it is a very delicate dish. We are sure that many of you have favorite sushi restaurant in particular and think "I don't know why but this sushi is great!". There are techniques and efforts hidden behind kitchen.
Sushi is a health food
As many people know, Japan has the highest life expectancies in the world. As for a secret of longevity, it seems that Japanese unique food culture has influenced a lot. Originally, Japanese were agricultural tribe whose staple foods were rice and food other than meat, mainly vegetables and fishes, was common. In recent years, the meat diet of the Western style has increased, but it seems that there is a minute for fish when it comes to healthy meals.
Then, what kind of fish has what kind of nutrient compositions and kind of effect do they have?


Manners in Sushi Bar

Sushi originally did not use chopsticks, it was manner to put soy sauce on topping side with one hand and eat with a single bite. However, recently it is becoming "normal" to put soy sauce using chopsticks, so its fine to enjoy in anyway. There are sushi arranged overseas, such as California roll and Spider roll, it has changed with the time and food culture. Looking at culture of Thailand, Pattaya, we have made menus for Thai people and other non-Japanese customers in mind.

Different way of communicating with waiter

Soy sauce Murasaki

Green Tea Agari

Kind of Sushi Neta

Pickled Ginger Gari

Vinegared Rice Shari

Check Oaiso

These ways of saying were originally used between employees, but it seems that there are cases where customers may use it recently.

It is only in the sushi restaurant where you can use these words.

So please try it when you visit us.

Place

Near Royal Garden Shopping Center

You can enter from both 2nd Road and Beach Road.

Next to AYA Boutique Hotel

soi 13/2~13/3 soi kabuki

555/56 moo10 nongprue banglamung chounburi

LINE MAP☟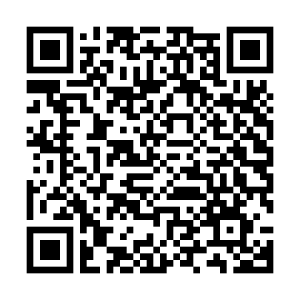 KABUKI entrance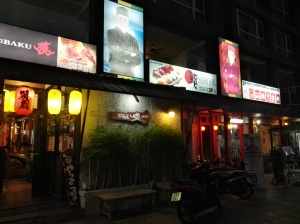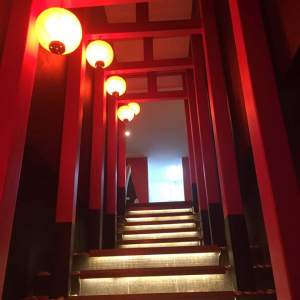 go menu
booking
contact@all-pattaya.com
038-429-610
098-990-7749
オールパタヤサイトへ
by kabuki food co.,ltd all rights reserved